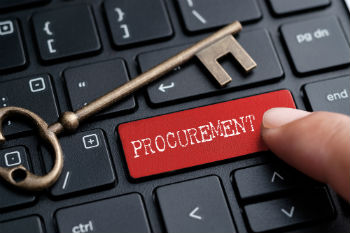 A 'stacked' procurement system is preventing smaller firms from securing contracts with local authorities, pressure group says.
A new report from the Federation of Small Businesses (FSB) found that just 23% of small and medium enterprises (SMEs) had worked for the public sector over the last twelve months — down two percentage points from 2014.
The report — entitled Unstacking the Deck: Balancing the Public Procurement Odds — also showed the number of SMEs, which had expressed an interest in competing for a public sector contract in the last year, had also fallen (10%) — down four percentage points.
These findings suggest the Government is going to struggle to meet its target of increasing procurement spend with SMEs to 33% by 2020, the FSB says.
Unstacking the Deck puts forward a number of proposals the FSB believes will 'remove serious barriers' stopping small businesses supplying to local authorities.
All councils should be required — as central government is — to publish all contracts over £10,000 on Contracts Finder, the report says. This would prevent councils from only putting the higher value contracts on the digital platform — contracts SMEs would be unlikely to bid for.
The FSB also wants the Government to publish a 'thorough action plan' concerning how it will better enforce the law requiring detailed feedback from local authorities to unsuccessful tenderers.
Local authorities should also recognise comparable accreditations to reduce existing barriers of entry to small firms seeking public procurement contracts.
Finally, the FSB wants framework agreements to be replaced with Dynamic Purchasing Systems (DPS), so small businesses are not locked out from lists of potential suppliers to local authorities.
'Opening up the public service market is a win-win for everyone involved in the supply chain because when small businesses are used effectively, they are able to create jobs and growth,' said FSB national chairman Mike Cherry.
'They are overwhelmingly the route that people take to get out of unemployment while also creating greater competition leading to better value for money for Government.'
'Despite Government efforts to reform public procurement practices, most small businesses still face a fixed system which is preventing them from getting a fair share of public contracts,' Mr Cherry continued.
'Our report shines a light on how local authorities are getting around their obligations to clearly and fairly advertise contracts which could go to local smaller firms.'
Responding to the FSB's report, a cabinet spokesperson said: 'We are strongly committed to working with small and medium-sized enterprises and delivering value for money for taxpayers.
'We continue to focus on breaking down the barriers to entry for SMEs by simplifying the application process and encouraging contracts from a diverse range of suppliers.'