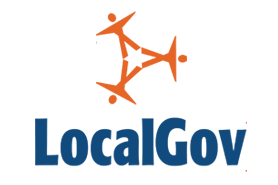 The whistle has gone for the latest round of unitary status bids in shire England. And at the risk of intruding into this complex discussion, I do want to ask a more general question on political governance.

Put simply, do we have too many elected councillors on too few elected institutions?
Across the rest of Europe, many of the major cities are run by a much smaller number of councillors. It's not that they have fewer elected councillors, just that they are spread across a much broader range of elected institutions.
By the way, it's not a question confined to local councils. Our House of Commons at 659 MPs – and shortly to rise again – is bigger than when we had an empire, and not much smaller than the combined House of Representatives and Senate for a country five times as large.
As always some of these discussions come round in fashion.
In the 1970s, during the last major re-organisation of English local government, there was discussion of the role and potential of what were then called 'local or neighbourhood councils'.
Indeed, the esteemed Fabian Society wrote an excellent contribution to the debate (Local councils in metropolitan areas 1973).
Sadly, very little came of this debate, although one of the most successful community initiatives emerged from a local neighbourhood council initiative – the Coin Street redevelopment in central London and the Association of Waterloo Groups.
Several of the latest bids for unitary status have addressed this issue.
Both
Cheshire
and
Cumbria
County Councils have devoted considerable effort in their proposals for outlining how they would support neighbourhood governance and townships in their areas. Admirable proposals, but worrying that they are also proposing unitary councils of 100-plus elected members.
In the fog of competing bids, it is not easy to put forward new ideas on local governance, but we may be in danger of repeating the mistakes of previous reorganisations.
If unitary councils – existing and potential – rightly want to make a bid for more direction and influence over the wider public sector spend in their areas, then we have to think more clearly about how local concerns – specifically the greener, safer, cleaner agenda – can be delivered through a democratic framework.
Perhaps we should be looking for proposals which really empower local communities – using existing powers for precepts, clear and devolved powers, and separate elections – and more strategic political governance at the unitary level.
And by the way, it should involve London and our major cities too. n