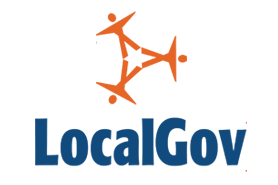 What seems like a long time ago (c2001), in a land far away (the Audit Commission), I was party to creation of what are now known as KLOEs. Then we were focussing on bringing consistency to the questions that housing inspectors asked. Over time, those questions were joined by scoring descriptors, called 'criteria for judgement'.
I was reminded of these halcyon days when perusing the new Comprehensive Area Assessment (CAA) consultation from the Commission, which aims, laudably, to be flexible, tailored, proportionate, forward-looking - a regulatory regime that is bespoke to each authority, which we should all applaud (even if remaining unsure about some points of detail).
But looking back with the benefit of hindsight we can see a pattern that first Best Value inspection, and then CPA followed - a pattern that in seeking to learn the lessons of the past, we can work to avoid in the future.
The pattern starts with accusations of 'subjectivity' in findings – not surprising in what is a 'qualitative' assessment. This is followed with the challenging of written or scored judgements by comparison with other authorities' judgements – interesting when we all claim to be 'unique'. Lastly, some will feel the need to take more formal action via the legal system - sometimes the result of real disagreement over findings, but sometimes there are other causes, eg local elections in the offing.
Consequently, over time, regulators are forced to be more explicit about the way that they arrive at their findings, clarifying their evidence bases, and demonstrating consistency. This will tend to mean more KLOEs (even if no longer called this), criteria, and assessment frameworks, and an inevitable drift towards a less bespoke and more 'mechanical' approach.
Maybe this is inevitable – a greater pattern of all regulatory regimes. But if there was one thing I would endorse as a means of stopping, or at least slowing, such a pattern it would be for the CAA regime to find as many ways of including trusted sector peers in its approach. As proposed there is precious little place for peers, who both help to bring experience to the less experienced inspectorate staff, as well as confidence to the sector that all is well within the regime.
This might cost more in paying for CAA via our audit fees, but it might just be worth it if we want CAA to be all that we have fought for it to be in the first place.
Abdool Kara is deputy chief executive of Merton LBC