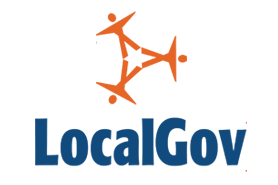 I have enjoyed the recent TV series, the Enemies of Reason, by Prof Richard Dawkins, one of my great heroes. It is enlightening to compare the professor's scientific approach to understanding the world, with a political one.
Politics at its best is a dialectic, identifying the best way through a problem; but at its worst is about bad compromises, committees designing camels, not horses. Politics alone arbitrating a debate between the flat earthers and the round planetists would have resulted in a vote agreeing that our globe is, in fact, oval!
Back in the real world, the summer saw the announcement of the demise of the
Audit Commission
. One might wonder whether this decision was, in the scientific tradition, the result of objective, rational, evidence-based deliberation, or was it perhaps more about power politics.
Was it truly about a bonfire of the quangos, passing responsibility to the citizen and strengthening our democracy, or might there be something in the supposition that a government about to make the deepest cuts to public spending since WWII might not want a strong, independent and respected body commenting on the quality not only of local services but also of national policy making?
Or was it simply the response of ministers to the constant bemoaning of regulation and inspection by the sector, on the basis that anything that is repeated often, by many, must perforce be true – we might ask how much 'scientific method' resides in such an approach.
And this summer, rich in high politics, has also seen the LEP negotiations come to a head. A laudable attempt to invite the sector (along with business) to create effective sub-regional bodies driving economic growth, instead, in some places, turns into a simple grab for power, with bid and overlapping counter bid, cloak and dagger negotiations, and last minute deals.
A phoney war fought not so much with tanks appearing on the lawn, as prospectuses landing on the ministers' desks. I wonder where the
LGA
was in this – why not start by asking an esteemed body like the LSE to do a quick and dirty map of, say, 35 functional economic areas in England, and use that as the starting point for debate, rather than leave it to the machinations of the political heavyweights – or would that have been too 'rational'?
As Prof Dawkins might have reflected, selfish genes ensure the survival of the individual, and not always the best interests of the group.