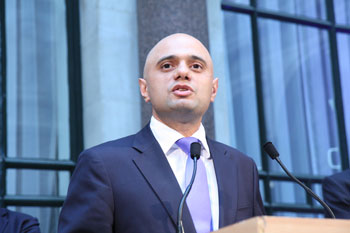 A coalition of national organisations has written to Sajid Javid to urge him to strengthen cooperation on housing and infrastructure between the different tiers of local government in the shires.
The coalition's letter warns the secretary of state that the Government's proposed Statement of Common Ground (SoCG) is a 'toothless instrument' in its current guise and must be strengthened to include a more prominent role for county councils.
The letter was sent as the Prime Minister today announces a set of new housebuilding reforms under the National Planning Policy Framework (NPPF).
The draft SoCG was announced as part of the Housing White Paper. It encourages county councils, which are responsible for infrastructure, and local district councils with housing responsibilities, to work together closely.
However, the signatories of the letter to Mr Javid — which include the County Councils Network (CCN) and the Home Builders Federation (HBF) — warn there is not a strong enough requirement for both sets of councils to formally work together.
They argue counties should be formal signatories to matters relating to infrastructure, economic growth, education, and social care — and that nothing in these areas should be implemented without the signed agreement of the relevant county council.
This would help ensure infrastructure matches housing development in England's 27 shire counties, the letter says.
'The Government's recognition that the current planning system does not promote collaborative planning is welcome,' said Cllr Philip Atkins, CCN's spokesperson for housing, planning and infrastructure.
'Counties want to work closely with their district partners, but the proposed reforms do not go far enough.
'In its present format, the draft SoCG is a toothless instrument.
'It must include a formal role for the county council, to better align and match infrastructure with housing development, so we can grow our economies alongside an increase in housing numbers.'