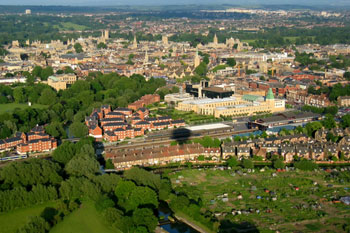 Oxfordshire County Council formerly agreed yesterday to submit its unitary bid to Government in what the leader described as a 'hugely important decision'.
The proposal, called A new council for a Better Oxfordshire, makes the case for abolishing the existing two-tier structure of six councils and replacing them with one council.
'This is a hugely important decision that reflects the shared view that the Better Oxfordshire proposal offers the best way to improve services and get the investment in roads and infrastructure that Oxfordshire urgently needs,' said the council leader Ian Hudspeth.
'A year ago all six councils in Oxfordshire agreed on the need for change. Since then, we have looked at all the options and concluded that a single unitary council is the best form of local government for Oxfordshire.'
Better Oxfordshire is the result of joint working by Oxfordshire County Council, South Oxfordshire and Vale of White Horse District Councils.
It will now be prepared for submission to the secretary of state for Communities and Local Government.
The leader of Cherwell District Council last month characterised the proposed unitary council as a 'one-size-fits all' approach and said power should not be taken away from local communities and given to an authority - Oxfordshire CC - which 'cannot manage the services it has now.'
'By proposing a single point of contact, Oxfordshire County Council – with the support of South and Vale - is merely proposing a single point of failure and it is our residents who will suffer the consequences,' he said.