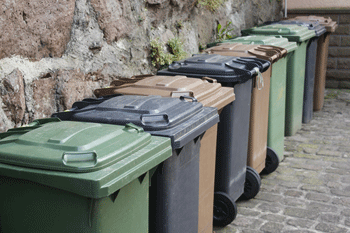 The outsourcing of waste collections by councils in England has led to an increase in the number of complaints being upheld by the ombudsman, a new report has warned today.
The Local Government and Social Care Ombudsman (LGO) said it upheld 81% of complaints made about waste and recycling services last year. This is an increase from 59% the year before.
The report - Lifting the lid on bin complaints – said many of the upheld complaints feature councils that have failed to take ownership of outsourced services.
'Councils can contract out their waste services, but they cannot wash their hands of it,' said Michael King, the Local Government and Social Care Ombudsman.
'They are responsible and accountable for delivering those services, and for putting things right when they go wrong. Outsourced should not mean out of touch.
'Whether the service is outsourced or not, we shouldn't be upholding 81% of the complaints we investigate – this is too much, particularly for a service that should be relatively simple to get right.'
Council leaders said budget cuts of £2.2bn was forcing them to look at different ways of delivering services.
Cllr Martin Tett, environment spokesman at the Local Government Association, said: 'The Ombudsman receives around 500 complaints about waste collection services a year. This number is very small compared to the millions of households which have waste collected each week across the country.'
He added: 'Councils will, of course, examine the findings of this report for lessons to learn, particularly around monitoring outsourced contracts to ensure they continue to provide value for money and the high-quality services our residents expect.'