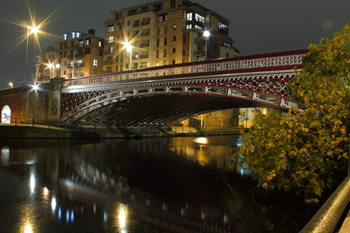 Leeds City Council has welcomed today's announcement that the National Infrastructure Commission (NIC) is opening a new office in Leeds.
Chancellor Rishi Sunak announced today that the NIC, which provides advice to Government on major long-term economic infrastructure challenges, will have a new site in the city by the end of 2023.
The commission carries out in-depth studies into the UK's major infrastructure needs – covering transport, energy, water, flood protection, waste and digital infrastructure – and makes recommendations to the Government.
'We are committed to delivering high-quality infrastructure across all regions of the UK – and the National Infrastructure Commission plays an invaluable role in this,' said Mr Sunak.
'That is why it's fantastic to announce that the National Infrastructure Commission will be opening a new office in Leeds. This will help distribute investment and opportunity right across the country as we level up opportunities, boost the economy and help create jobs.'
Sir John Armitt, chair of the NIC, commented: 'It's great to be establishing a second base in Leeds. It is not only a great city to live and work in, but the move underlines the Commission's role in advising government on the role infrastructure can play in boosting local economies and improving quality of life right across the UK.
'We look forward to continuing to work with local leaders as the Commission starts work on our next major assessment of the country's infrastructure needs for the future, to be published in 2023.'
Commenting on the announcement, Cllr James Lewis, leader of Leeds City Council, welcomed the news and added that he hoped it reflected a Government commitment to delivering infrastructure that would benefit the North.
'We hope this announcement will help provide assurance that national policy is based on a good understanding of the whole of the UK's infrastructure and that the people of Leeds, and Yorkshire, will also see national decisions which make sure we have the infrastructure needed to support our future development and growth potential,' he said.
'Our priority now is to work with the Government to ensure local residents reap the benefits of these announcements and that we see local job creation.'