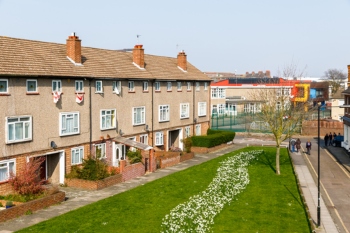 A new study has calculated that councils could save millions if money spent on housing support was invested in building homes in the social rented sector.
A new report by the Chartered institute of Housing (CIH) and the Centre for Homelessness Impact found that building 10,000 homes a year in the social rented sector would cost the Government around £40m a year but could save £44m annually in housing subsidies if the homes were used to house tenants currently in private rented housing or temporary accommodation.
The Exchequer could save £1.9bn a year by moving recipients of Housing Benefit (HB) or Universal Credit (UC) from private rented accommodation to social rented housing, while also making low income households less vulnerable to homelessness
The report found that councils could save £572m a year if they were able to use social rented housing for the 73,700 lettings they currently use in the private rented sector for households at risk of homelessness.
Around 1.7 million tenants in private rented accommodation, where rents are higher, receive housing subsidies through the benefits system which costs £7.9bn a year.
The study estimates that moving each benefit claimant out of private rented accommodation and into a social rented accommodation will save approximately £1,100 per year in benefit payments.
Moving each family in temporary accommodation and into social rented accommodation saves about £7,760 per year.
Dr Lígia Teixeira, chief executive officer, Centre for Homelessness Impact, said: 'We should ask hard questions about whether the very large sums paid in benefits to subsidise the housing costs of people on low incomes are being used in the most effective way.
'While evidence suggests this financial assistance constitutes an important part of the UK's homelessness "safety net", our report shows that it is possible to make limited resources go further: for instance, by redirecting some of this money into social housing which can be better value and more secure for tenants.'