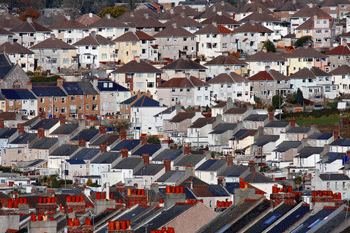 London has seen the highest number of new council homes built since the 1970s, the Mayor of London Sadiq Khan has announced.
A total of 4,689 new council homes were started in London in the 2020-21 financial year, thanks to the Mayor's Building Council Homes for Londoners programme.
The number of council homes started annually has increased six-fold since 2016 and more than three-quarters (3,411) of the council homes started in London last year received funding support from the Mayor.
'The 1970s was the last great period of municipal homebuilding before 40 years of decline saw us inherit a mere trickle of council home construction in 2016,' said Mayor Khan.
'I am proud to say that we have breathed new life into homebuilding in London with boroughs across the capital rising to the challenge of building the homes Londoners so desperately need.
'The new standards enshrined in my London Plan will ensure council homes of the 2020s are a new generation of spacious, light, green homes that will serve generations to come. These homes will set the standard nationally when it comes to design, sustainability and safety. Thousands of Londoners will spend this Christmas in secure, affordable council homes because of what we have achieved over the last five years.
'We must now build on this success, empower councils and deliver the homes we need to tackle London's housing crisis.'