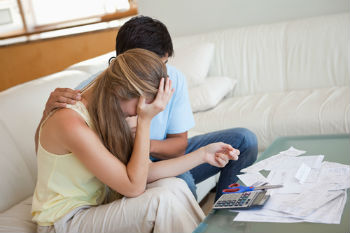 Local schemes to help people facing financial emergencies is 'in meltdown' and at risk of collapsing altogether, researchers have warned.
The Centre for Responsible Credit has called for an urgent review of its decision to abolish crisis loans and community care grants and replace them with local welfare schemes.
It says a failure to act will create 'widespread destitution' and put even greater pressure on already over-stretched housing, health, and social care services.
The group's research showed 26 local authorities have closed their schemes altogether and a further 41 have cut back spending on the schemes by at least 60%.
It says the hardest hit include those with long-term illnesses or disabilities, young people leaving care and women fleeing domestic violence, while income black and minority ethnic communities have been disproportionately affected.
The report's author CfRC director Damon Gibbons said: 'Local welfare schemes are in meltdown.
'Government continues its assault on local government funding whilst trying to avoid responsibility for the consequences, and our research reveals a depressingly bleak picture as a result.'