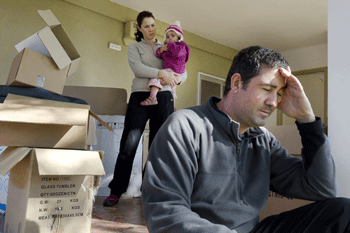 London boroughs dramatically increased local welfare assistance for residents during the pandemic and warn that the financial pressure on the capital's residents is only likely to worsen over the next few months.
Research by the cross-party group London Councils has revealed that applications to boroughs' local welfare assistance schemes during the first lockdown were 190% higher than the same period in 2019, with one borough seeing a 329% increase in applications across 2020/21.
Councils run local welfare assistance schemes and distribute other forms of welfare support to residents at immediate risk of financial crisis – the aim being to prevent problems from spiralling and households becoming homeless.
Overall, London boroughs made almost 40,000 local welfare assistance payments awards in 2020/21, with the average payment being £242. Boroughs increased their local welfare assistance budgets from £2m to a total value of £9.6m – a rise of 368%.
London Councils' research also found that boroughs were struggling to find sufficient funds for discretionary housing payments, which are distributed by councils to help residents meet housing costs.
The Government provided a record £179.5m of national funding in 2020/21 for discretionary housing payments.
However, according to London Councils, the capital's allocation of £43.7m was not sufficient to meet demand. The group found that boroughs in the capital saw a 5% overspend on these payments, compared to a 6% underspend in the rest of England and Wales.
The average discretionary housing payment made by London boroughs was significantly larger in 2020/21 at £1,600 compared to £1,170 in 2019/20.
According to the group, this suggests Londoners are facing larger shortfalls when trying to meet their housing costs.
Cllr Muhammed Butt, London Councils' executive member for Welfare, Empowerment and Inclusion, said: 'Since the start of the COVID-19 pandemic we've seen a dramatic spike in Londoners approaching their local borough for help. Many of these residents have lost jobs and are at severe risk of spiralling debt and homelessness.
'Councils play an important role in propping up the welfare safety net, but there's only so much we can do with the limited resources the Government provides us. Ministers should use the Spending Review to restore funding for local welfare assistance and boost boroughs' ability to support those in need.'