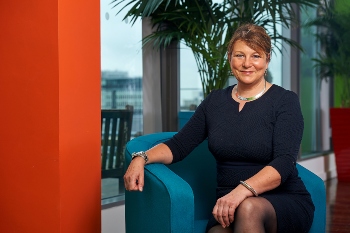 History shows that economic slowdowns have a devastating effect on housing delivery, with commercial developers minimising risk and slowing construction. During the 2008 crash, there were just 135,000 housing starts – the lowest rate recorded since 1924.
With the UK economy damaged by the coronavirus pandemic and suffering the biggest slump on record, the onus is now on local authorities to plug the gaps left by commercial developers. By utilising innovative arrangements like joint ventures, local authorities can drive housing delivery, regeneration and stimulate the economy.
The return to recession makes it tempting to consider quick fixes. However, when it comes to housing, temporary measures can lead to poor quality solutions that do not provide the safe living conditions needed to sustain thriving communities.
But, there are ways to create affordable housing effectively even during these challenging times. One key technique for local authorities is combining their skills and resources with housing associations through a joint venture.
Partnering with housing associations can be a powerful tool for local authorities. Neither organisation is profit-driven and both often share a social purpose - regenerating and building healthy residential spaces. For local authorities, additional concerns from the pandemic have brought this into sharp focus. There are signs that smaller towns are able to bear this more than some inner cities, as people return to shopping and socialising locally; something which echoes the concerns of many independent councillors elected in 2019, whose motive was local.
The joint venture model allows local authorities to tap into the development expertise of housing associations which often build and manage thousands of homes. For housing associations, the partnership provides access to land held by local authorities, alongside knowledge of communities and planning systems, with a wider view to regeneration.
Combined, this sharing of resources can provide the stimulus needed to kickstart a regeneration project and create affordable homes. However, to deliver a lasting legacy, this type of collaboration needs to go beyond the transactional, an exchange of land for investment, and be truly visionary in its approach.
There are five factors that support the long-term success of joint ventures:
1. An equal partnership
Each party respecting and benefiting from the expertise of the other. Local authorities have the strategic vision for an area, the land, finances and community understanding. Housing associations bring insight into creating quality developments and engaging residents, as well as managing a residential estate.
2. A common understanding of aims, risks and outcomes
The partnership must be driven by a shared ambition that goes beyond bricks and mortar and captures the future aspirations of a community. Both parties need to be clear about where their 'red lines' are.
3. Leadership, momentum and time
Plans need to align with an agreed local vision to promote jobs, business creation, health and wellbeing. If they don't, decisions around implementation will falter. This process can't happen overnight. Building communities takes time, often well beyond electoral cycles.
4. A visionary approach
Creating communities must be part of a wider ambition to regenerate towns and cities in new ways that will ensure they thrive post-pandemic.
5. Involve the community
One of the critical success factors for any housing development is that it must create a legacy that the local community buys into, that will change lives and become a place where people feel safe, share experiences and bring their own ideas.
As the UK begins its economic recovery, local authorities can capture the broader view; how to create jobs, education and economic opportunities in their area, in a way that aligns with changing transport and public health needs. Housing associations bring the experience of creating new homes and transforming communities.
Local authorities and housing associations can utilise a range of joint venture models. To harness an equal relationship, a joint venture vehicle can be set up which is now an accepted practice. This provides limited liability for both parties and a flexible legislative framework which allows for a high level of transparency regarding funding and responsibilities - enabling the development of more strategic, long-term relationships between local authorities and housing associations. Depending on the model, there are financial advantages as well.
By working together, there is a real opportunity for local authorities and housing associations to drive ambitious housing led-regeneration in towns and cities. Successful partnerships will not only deliver much needed new affordable housing, but also help to sustain local economies, increasing opportunities and improving the quality of life for millions of people.
Olwen Brown is a partner at Anthony Collins Solicitors