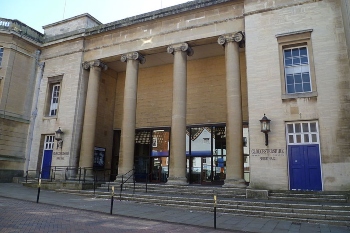 Regardless of who you are or where you live, the pandemic has touched every life and every community. For too many, uncertainty and rapid changes to normal routines have taken a toll on physical and mental health.
To counteract the effects of this disruptive virus, governments in the UK have had to think creatively about how they can protect the wellbeing of their staff and the communities they serve.
In late 2020, business software provider SAP assembled a panel of leading local government figures to discuss how they have gone about supporting healthy and well communities during the pandemic, while simultaneously addressing some of the most urgent challenges local governments have faced in generations.
Participants in the webinar included:
Sam Smith, president of Socitm, the professional network for leaders engaged in the innovation and modernisation of public services
Sean Nuzum, NHS director for experience management company Qualtrics
Nick Wood, senior wellbeing advisor at Gloucestershire County Council
Steve Morea, senior specialist at SAP.
Below are some excerpts and key learnings from their conversation:
Q1. What has been the impact of COVID-19 on the local authorities you represent and their communities?
Sam Smith, Socitm: During the pandemic I have been working as strategic IT lead for Cambridgeshire and Peterborough Combined Authority, so I have witnessed the seismic impact of COVID-19 on all ethnicities and social groups in those council areas. The truth is that the pandemic hasn't impacted them equally.
Digital exclusion has been a major issue. With so much being digitised in a short space of time, some people were being left behind. At the same time, homeschooling has presented different challenges to parents depending on their socioeconomic status.
Cambridge is a diverse city – something reflected in its staff – so we had to find solutions that worked across social divides.
Q2. The pandemic has presented monumental challenges. How can local leaders even begin to approach problems of such magnitude?
Sam Smith, Socitm: Know your priorities. We knew we had to focus on the pandemic, but at the same time there is another urgent, ongoing crisis in climate change. So, we wanted to establish a working model for developing policy that balanced both – leading us to what we call the 'donut'.
On the inside of the donut we have human needs like heating, food, and electricity. On the outside there is the natural world – biodiversity, global CO2 emissions, and the like. The health and wellbeing of communities lies in the middle, meaning our policymaking had to balance the two. Once we did that, we used data insights to understand the needs of different groups within our community and build a curated set of resources to support key policies and identify the key stakeholders involved with developing individual and community wellbeing.
Q3. How has the pandemic shifted workforce wellbeing priorities of local councils?
Nick Wood, Gloucestershire County Council (town hall pictured): We're responsible for more than 3,000 core staff, plus Fire and Rescue services, so supporting employee wellbeing has been challenging for HR teams at the best of times.
At the start of the pandemic we established a messaging strategy where health and wellbeing ran through all our internal communications. We used Maslow's Hierarchy of Needs as a model to assess the readiness of employees for remote working and to build a workforce management strategy. Our strategy considered employees physical working environment, work safety, their sense of belonging to the organisation, and their need for recognition.
Once we did this, we were able to divide staff into different groups and tailor our approach to each group depending on its needs and priorities. We also established additional supervision for clinicians, a dedicated communications team, a risk assessment advice and guidance centre – in other words, a "manager's hotline" – as well as an emotional support package that worked via a traffic light system to alert managers of staff struggles.
This strategic approach paid off. We moved from face-to-face paper services to a virtual and paperless office in a week by swiftly identifying who needed what equipment and when. In addition, staff wellbeing showed marked improvement – despite the pandemic, the percentage of days lost to sickness decreased compared to last year.
Q4. What lessons can be learnt from local governments outside of the UK when it comes to tackling the challenges of COVID-19?
Sean Nuzum, Qualtrics: Digital tools such as contact tracing and vaccine management have been key to helping governments navigate the pandemic. Not only does it help build trust among constituents but it creates an efficient feedback loop for the community. In the state of Arizona, USA, response rates increased from 10% to 45% after implementing a digital contact tracing solution with Qualtrics to make it easier for constituents to respond.
Another example is the City of Houston. Houston has a population of 2.3 million people and when the pandemic began, they quickly realised they could reach more residents in their community by simply supplementing their manual contact tracing system to a more streamlined, tech-driven process. Within the first week of deployment, more than 2,000 queries went out to citizens who had potentially been exposed, saving the human contact tracers hundreds of hours of outreach and interviews. The city also added 2,000 additional contacts that human contact tracers had not been able to reach despite weeks of trying.
Q5. Local government resources are stretched wafer thin. How can leaders use technology to manage those resources efficiently?
Steve Morea, SAP: One practical example comes from the City of Copenhagen. The city is made up of highly autonomous district councils. This works well in regular times, but the pandemic made it necessary to centralise resources when it came to healthcare, budgets, and the like.
We worked with city leaders to develop a dashboard that provides live feeds of key charts and measures in one place – including data on population demographics, healthcare provision, economic indicators, public sector spending, and more.
All of this enables city leaders to run highly accurate 'what-if' scenarios, and district and city leaders can collaborate in devising their COVID response in real-time. City leaders are now able to allocate resources far more efficiently, and a group of independently minded councils can operate as a cohesive unit with a singular pandemic response.
For more about how these local government leaders and experts are adapting and reacting to the current pandemic and other pressing challenges, Socitim members can watch the whole conversation here.