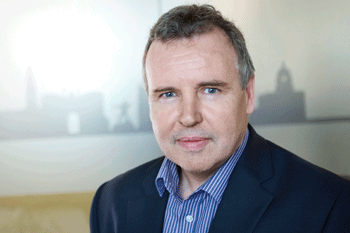 Britain is currently facing a housing crisis. The public is told this time and time again by central and local government, and the sentiment is echoed across the property industry. There is an understanding and an impetus that we must work together to deliver not only housing for today's needs, but also the communities of the future.
Delivering meaningful places that provide residents with high-quality housing; stimulate employment; encourage a thriving retail centre; and build in cultural and educational opportunities is no easy task – especially when funding cuts to local authorities have reached 40% since 2010. Priorities are forced to change with housing and community facilities often the first to go.
There's nothing new about joint working between public and private organisations, but in today's environment, it's clear there is an increasing need for formalised partnerships between the two. Enterprising councils are looking for ways to maximise the return from their land and other assets. This is where business can play an important role in bringing forward development, helping authorities to deliver greater return on investment.
Partnerships unlock delivery
The benefits for a local authority are clear, particularly on large-scale urban renewal. Joint ventures (JVs) allow councils access to commercial expertise and capacity through established supply chains and networks to deliver housing and infrastructure faster and more efficiently.
However, there are obstacles to overcome. Unlike a marriage, there may not be quarrels over the washing up, but instead JVs have to weather political and economic cycles or changes to staffing or funding, which potentially change short-term goals. It's therefore vital that both sides are open, honest and transparent with one another. Our JVs with both Slough and Bournemouth borough councils are equal 50-50 partnerships where it is important that we listen to each other – ensuring that places are co-created so that the best end result is achieved. As part of our JVs, we jointly develop dedicated Boards and Partnership Business Plans, reviewed regularly on at least an annual basis, which enshrine the development vehicles' shared vision, ethos and objectives, providing clear direction and security for the partnership.
Partnerships deliver for the community
The community and the place – that is, not just the bricks and mortar but the people, the character and the social fabric at the heart of an area – should be the top priority of any development. Through our experience on major regeneration projects, we have found that having a formal partnership with a shared holistic masterplan vision, shared goals and shared risks delivers more high-quality homes, facilities and public spaces. In addition, housing solutions to meet local needs, such as PRS (private rented sector) and affordable housing can be more readily provided, creating win-win situations for the council, developer, and most importantly, the community.
Joint ventures give authorities a direct role in shaping the future of an area. They take advantage of a council's knowledge about what the community needs to thrive, allowing the best solutions and local and political priorities to be delivered as a council can reinvest its share of the profits back into the community. It means that the focus isn't only on housing and delivering the highest possible volumes, but important community infrastructure and public spaces which look to foster culture and support learning and wellbeing – both now and in the future.
In September this year Morgan Sindall Investment's (MSIL) joint venture in Slough delivered The Curve – a £22m cultural centre incorporating a library, theatre and performance space and other civic amenities. It's part of Slough's £35m leisure strategy, with the ethos 'more people, more active, more often', and is a prime example of what can be delivered when partnerships put people first.
Like all long-term relationships, partnerships can be tough at times, take work to maintain and certainly shouldn't be entered into lightly. But at the end of the day, it's good to know that you're in it together and creating the best possible places for future generations.
Andrew Savege is head of regeneration at Morgan Sindall Investments