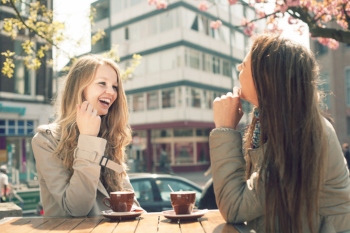 A huge sigh of relief was exhaled by many business owners earlier this month when the Government announced an extension of the current moratorium on commercial rents. This is a lifeline for many businesses that could not have survived a hefty rent bill being demanded at the start of July as was expected.
Legislation will also be introduced to assist businesses forced to close due to the pandemic in coming to an agreement with their landlords on how to handle the rent they owe. The Government is clearly anxious about the impact the pandemic has had on the vitality of our town centres and they have already splashed some cash to improve 57 high streets across the country.
The death of the high street has become an overused lament, with pesky online shopping framed as the assassin killing them off. Some fear the pandemic has put the final nail in the high street's coffin, accelerating their slow demise into a quick execution. In contrast, I think the pandemic could be the catalyst for reviving the great British high street.
Much has been made of the novelty of entering the 2020s, as we have a strong sense of the culture of the 1920s as a time of carefree prosperity. Many are predicting that the freedom that follows the end of lockdown restrictions will result in a roaring 2020s, the idea being that everyone will be up for a jolly good party after everything that has happened.
I recently chaired an event on the topic of town centres which was attended by a broad spectrum of local government folk. One of the panellists made the astute observation that a successful high street today is going to look a lot like the high street of the 1920s, in terms of providing civic, public, and residential space, alongside the traditional retail offering.
We don't need to leave our homes to shop anymore, and it is undeniable that buying some things online is cheaper and easier, which is why many have heralded the end of commercial retail space in a traditional sense. However, the pandemic has also pushed some of us out of the supermarkets, with their queues and crowds and into the cosy, family run butcher or baker that we might have not bothered with previously. Though many will revert to the ease of the big convenient shop, others will delight in continuing to spend their pennies in a more diverse and local way. Social distancing has also deprived our senses at a base level, and I think people will be keen to get out of their houses and to see, smell, touch and taste the products they wish to buy as the world opens up again. People will be clamouring to judge the softness of clothes with their own hands, catch the scent of freshly baked pastries or ripe summer fruits or to assess the quality of something that is right in front of their very eyes, rather than distilled through a pixelated distance.
I also believe people are desperate to reengage with their communities again. We want to connect with our neighbours and high streets should provide social civic areas in which we can meet, interact, and connect. Where outdated retail premises have been laid to rest, an experiential culture should spring up in their wake, with space carved out for art and nature.
The Government is making a lot of noise about helping town centres to thrive again by fiddling around with expansions to permitted development rights and the like. However, town centres are a fragile ecosystem and a balance of amenity must be preserved. Local residents are best placed to know what their area needs and how to entwine their provincial heritage and unique assets to design a vibrant high street. They want town centres with a distinct identity, not clone towns.
Our high streets should be the heartbeats of our towns; however, they will need help to adapt to the different demands the public now has for them. There is no more visible demonstration of the health of a community than the condition of its high street and some are clearly under the weather. High streets can be buzzing destinations again, but serious investment is called for so that councils can help to deliver the mix of social, retail, work and residential spaces people want in the 2020s, much as they did a century ago.
Tim Byles is executive chairman of Cornerstone Assets