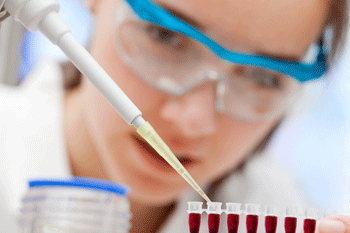 Deaths from hepatitis C-related end-stage liver disease have fallen by 11% in 2017 compared to the previous year.
Public Health England (PHE) believes the fall, which comes after a continued rise in deaths over the last decade, is due to increased use of new antiviral medications now available on the NHS.
In the UK, around 200,000 people have a long-term infection with hepatitis C virus.
However, PHE reports that more people are accessing treatment than ever before with an increase of 19% on the previous year and of 125% when compared to pre-2015 levels.
'The fall in deaths from hepatitis C-related advanced liver disease in the last year suggests that more people are accessing new, potentially curative treatments and shows we're making positives steps towards reaching our overall goal of elimination of hepatitis C as a major public health threat,' Dr Sema Mandal, consultant epidemiologist at PHE.
'However, more needs to be done. We are urging anyone who has ever injected drugs, even once or a long time ago, had a tattoo or medical treatment overseas where proper hygiene procedures may not have been followed, or has had a blood transfusion before hepatitis C screening was in place, to get tested at their GP, community drug services or sexual health clinic. It could save your life.'