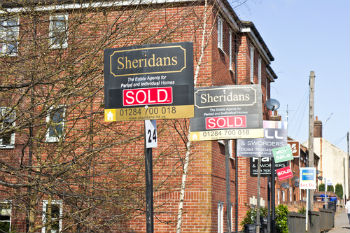 The Department for Communities and Local Government (DCLG) stands accused of committing £10bn of taxpayers money to fund the Help to Buy programme - without first assessing whether the massive outlay represented value for money.
A report issued by the Commons Public Accounts Committee (PAC) states the equity loan scheme launched in April 2013 - which lends up to 20% of the purchase price to potential buyers - had seen nearly 13,000 new homes purchase in its first nine months of operation.
But the spending watchdog found the DCLG 'does not understand the overall impact of its housing strategy and the combined effectiveness of its different initiatives' – which include the New Homes Bonus scheme through which local authorities receive non-ring-fenced payments for every home added to the council tax register.
According to the panel of MPs, the department failed to follow HM Treasury guidance in weighing up alternative, potentially more effective options, for delivering its housing policies, before pledging surety for a £10bn portfolio of equity loans – which are managed by the DCLG and the Homes and Communities Agency.
'This means it has committed to spending up to £10bn on supporting Help to Buy without establishing whether it represents the most effective way of using taxpayers' money to achieve its objectives,' said PAC chair Margaret Hodge.
She said: 'The Department will not carry out a comprehensive evaluation of the Scheme until 2015, by which time billions of pounds will already have been spent.'
Ms Hodge argued next year's assessment must ask whether the scheme resulted in more people purchasing properties, developers building more houses than otherwise as well as the impact on house prices.
In response, housing minister Kris Hopkins defended Help to Buy, for which he claimed estimated wider economic benefits worth up to £1.9bn and a greater number of new house builds.
'So it is offering excellent value for money for taxpayers', and to suggest otherwise is simply absurd,' Mr Hopkins said.
He added: 'Over 27,000 people across the country have used Help to Buy to get on the property ladder with a fraction of the deposit they would normally require, with cities including Leeds, Durham and Manchester seeing some of the biggest numbers of sales.'