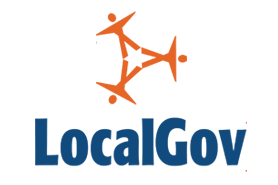 The Government has made £20m available for cycle infrastructure as part of a cross-Whitehall push to boost the number of people across England cycling regularly.
Projects which could qualify for the cash include better cycle facilities at railway stations, improve cycle links, or projects to improve cycle safety by improving the layout of highway junctions.
The announcement was made by local transport minister Norman Baker and public health minister Anna Soubry at a special conference held in Leicester yesterday.
The event coincided with fresh guidance issued by the National Institute of Clinical Excellence, which highlight the economic and health benefits of active travel and called for more joined-up working between transport and health officials.
Mr Baker said: 'Cycling is great for your health, the economy, and for the environment so we are determined to make it easier for people to cycle whether for leisure, getting to the shops or as part of their commute to work.
'Following the success of the Olympics, there is a huge appetite for more cycling provision from the travelling public and we need to capitalise on this enthusiasm at local and national level. That is why we are investing £20m in cycling infrastructure and getting councils to bring an end to silo working in their offices.'
Ms Soubry added: 'Being active helps us stay healthy and protects against life threatening conditions such as heart disease, type 2 diabetes and certain types of cancer. Cycling is a great way for adults to get their recommended 150 minutes of physical activity each week and this funding will help encourage more people to get involved.'
Responding to the announcement, Malcolm Shepherd, chief executive of Sustrans, said: 'There is massive untapped potential for local cycling journeys but many people are put off cycling by the safety fears on our road, so now is the time to put cycling at the heart of towns and cities across the country.
'This additional funding is welcome and will have a positive effect, but if the government wants to make a real difference and help us all get active everyday we need to see a raft of measures with ongoing funding across the country - it's time to transform the way we travel and make cycling the norm.'