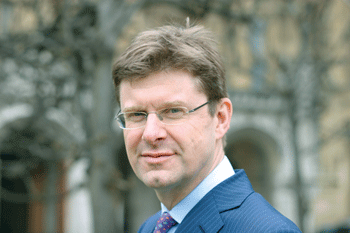 Business secretary Greg Clark has suggested the West Midlands Combined Authority (WMCA) is on the brink of striking a second devolution deal with Whitehall.
Speaking at an event at the University of Birmingham, the former communities secretary said he would begin talks 'immediately' with West Midlands mayor Andy Street in the hope of agreeing a deal in the 'weeks ahead'.
Mr Clark said: 'Andy Street and I have always believed that the West Midlands devolution deal that created the mayoralty should be the foundation - not the end - of further empowerment of the region.
'I am delighted to announce today that we will begin talks immediately with the mayor and the combined authority with a view to creating a further devolution package that will ensure he and the WMCA have the powers they need.'
Mayor Street added: 'As a region, we have been forthright in our message to Government that we want to continue the process of devolution in order to deliver jobs, improved wages and prosperity.
'Today's response from the secretary of state is excellent news and we look forward to the negotiations.
'We're determined that this process will help release the potential of this region and demonstrate that it is our time.'
In a recent letter to Government departments, Downing Street is understood to have stressed that the Midlands Engine was a priority area.