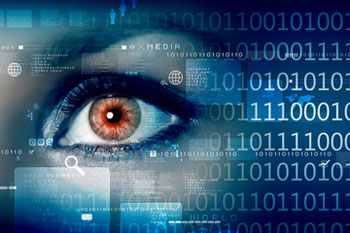 Observing the patchy success of the Local Government Digital transformation scene you'd have to think very carefully before recommending yet more technology as an answer to council challenges. Genuine, deep rooted change is hard to find.
When projects go wrong, as innovative ones always will, there is a tendency to blame the supplier and the technology and then start with another product and another supplier. The cycle continues, sometimes with little learning, self-reflection or effort to build on top of the lessons that could have been taken.
That said, there are local GDS style successes around websites, online and front-end user experience. And while it may be risky to push ahead with more technology when there is already a huge IT legacy to be dealt with, I believe that Local Government needs to develop proficiency, knowledge and experience in process automation.
Why? Precisely because intelligent automation of processes is not transformational, at least not in the usual organisational sense. It is about modernisation and efficiency. Stuff that certain parts of Councils are very good at. 2019 is too late to transform a Council by completely refreshing its technology estate. In the short term, time and money needs to be given back to local government so it can redesign its services in much more radical ways.
So how can local government bodies break the cycle of automation frustration and really begin to reap the rewards of the digital workforce? Here are my top five considerations:
1. Consider setting out not to improve processes but just to automate them – in order to automate processes you have to describe and map them and so during the project you will notice some obvious improvements that can be made. You will still get massive efficiencies and improved experience through automating even poor processes. Try to be too clever and you will lose momentum and get lost in turf wars, politics and complexity.
2. If you are an early mover on RPA don't set yourself up as a provider of automation services to other councils. Don't get distracted. Remember this isn't about transformation or turning yourself into something completely different. This is about releasing time and money back to the Council. Setting out to sell technology to other councils has become the personality driven shipwreck of so many local government tech enabled change projects.
3. Choose a cloud-based product or approach. Automation is about modernisation and efficiency. Don't add to your physical infrastructure. Virtual worker platforms don't hold data and all that they do is hugely auditable and monitored. I can't see an argument for an on-premise approach. Sure, most Councils are still going to have data centres or hosting arrangements for years to come but why add to that estate in 2019 when it's not needed?
4. Start with Proofs of Value (PoV) not Proofs of Concept (PoC). Automation is not going away. This is about learning how you are going to do it, on what platform and building up your knowledge. This isn't an exercise to see whether it's for you or not. PoV might cover one clear cost reduction process - invoice payments for example - and one citizen experience process - such as change of circumstances. That way you can test the potential benefits of the approach. Ensure you have budget allocated to the PoVs but also to the follow-on work, assuming they go well. There is money to be saved here and in relative terms, quickly. Don't let inertia kick in.
5. Think early about how you will support RPA within the council. I'd recommend the creation of a Centre of Excellence (CoE). The first step in building a successful CoE is to define your overall vision. The vision should be supported by an operating model and the roles required to deliver this. Pay particular attention to how a process pipeline will be built and how this will be governed. An appropriate and agreed PoV is often used as a foundation to scale processes overtime, which helps to gain buy-in from all levels of staff and help onboard the digital workforce in the organisation.
Perhaps the overriding message here is to consider how RPA will affect people's roles. The best automation projects seem to be driven by improving user experience and allowing staff to do more value-adding work. If it's just about reducing headcount then the outcomes appear to be less positive than doing it for other reasons. Hopefully some of this advice will prove useful to councils and other local government bodies, in order to help them realise not just money to be saved, but brand-new efficiencies in offering a service to their most valuable stakeholders - citizens. ??
James Herbert is the non-executive director at human+.