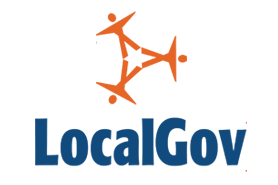 The Chartered Institute of Building (CIOB) recently published a report drawing a clear link between the number of young people currently neither in employment nor education and training (NEETs) across the UK and the opportunity to rectify this within our construction industry.
It was revealed by the CIOB that there are around one million NEETs and the projected vacancies in construction that they might fill by 2018 stands at approximately 182,000.
Sadly, the CIOB's hypothesis of strategically placing some of these NEETs in the construction sector to plug the skills gap, which is ever widening thanks to an aging workforce, remains just that for a number of reasons.
With construction's annual value estimated to be at least £100billion according to the CIOB report, it is well placed to spearhead the necessary movements required and can do so faster with the support of Registered Providers (RPs). But this is not yet happening.
Ultimately, the responsibility for taking action and solving this problem long-term must be equally shared between Government, RPs and UK businesses. None can tackle this alone without the resource and support of another so it's vital that mutually beneficial relationships are fostered to counter any difficulties that will inevitably be thrown up.
They must also work collaboratively to disprove the misconception that NEETs require significantly more investment than any other trainee in the construction industry. As with so many things, the proof here is in practice. So, championing the commitment and value provided by these trainees following appropriate investment is key.
There is no denying that there are jobs to be had in the UK across a variety of sectors, not only construction or housing where demand for more homes continues to rise. But, whatever the industry, it's not just about giving NEETs a job to make ends meet. Each young person must feel enthused and confident in the career they are pursuing.
Any job without training does not hold a future and if you do not invest in your staff your business will be poorer for that, as will be the staff as their earning potential will be restricted and enthusiasm, understandably, limited.
This generation of NEETs is by no means lost, as the CIOB suggest, but the time is now to dust off our compasses and guide them to a promising career and secure future.
Mike Brogan is chief executive of Re:allies and Procure Plus