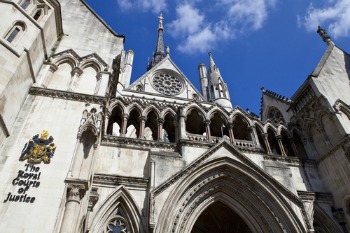 Two families have successfully argued that cuts to their housing benefit due to the government's controversial bedroom tax is unfair.
The Supreme Court have backed their appeal, agreeing that the policy was discriminatory against disabled people.
The judges agreed that Jacqueline Carmichael needs a separate bedroom from her husband due to her spina bifida, while Paul and Susan Rutherford said they needed their spare room for their disabled son's carer.
The ruling stated: 'In respect of the application of the test, the Court of Appeal was correct that the secretary of state's decision to structure the housing benefit cap scheme as he did was reasonable. However, some people with disabilities have a transparent medical need for an additional bedroom.'
However, five other families failed to have the cuts in their housing benefit overturned by the court.
A spokesman for the Department for Work and Pensions said: 'It is welcome that the court found in our favour in five out of the seven cases. The court also agreed with our view that discretionary housing payments are generally an appropriate and lawful way to provide assistance to those who need extra help.
'In the two specific cases where the court did not find in our favour, we will take steps to ensure we comply with the judgement in due course.
'In most cases, local authorities are best placed to understand the needs of their residents, which is why we will have given them over £1bn by the end of this parliament for discretionary housing payments to ensure that people in difficult situations don't lose out.'