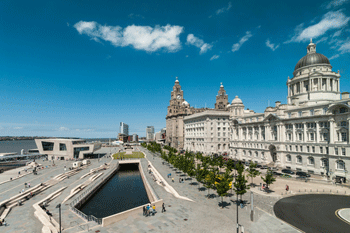 An eight-year-old has been referred to a council's safeguarding hub over fears he could be 'radicalised' after he told his teacher he wanted to 'fight terrorists', the Daily Mail reports.
Rhys Atkinson, a pupil at St Michael & All Angels in Upton, Merseyside declared to his teacher he wanted to challenge terrorists after seeing a news report on the Syrian refugee crisis.
His teacher called social services and he was referred to Wirral Council's children's social care safeguarding hub.
Mark Atkinson, Rhys' father, told the Daily Mail: 'I was called in for a meeting with the head and couldn't believe what she was telling me.
'I was so much in shock I could barely speak. How could the school believe my eight-year-old child could be a terrorist?'
Responding to the school's suggestion that Rhys was in danger of being radicalised, his mother Louise said: 'I think they should react to a young child's naive comments like adults and not jump to crazy conclusions. It is idiotic.'
The school's reaction was shaped by the Government's Prevent Duty Initiative, a counter-terrorism strategy which focuses on stopping individuals from adopting radical ideologies.