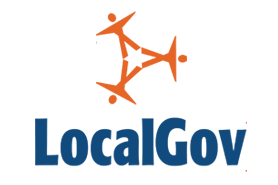 The end of the Comprehensive Area Assessment regime should not mean an end to vigorous self-inspection – or performance will drift downwards, warns Abdool Kara
Those of you who occasionally read my regular 'Plugged in' articles in The MJ will have discerned that I am a supporter of the inspection and regulation of public services. At least, in principle.
I say 'in principle' because, like any service, inspections can occasionally be carried out poorly. I also believe that inspection should be both targeted and proportionate, which it hasn't always been.
Why do I believe in good inspection, and regulation? Because when I was working on housing inspections at the
Audit Commission
, I and my fellow inspectors found many examples of defective, damaging and even dangerous services.
And while some councillors repeat the mantra that 'the only judgment that matters is that of voters on election day', the ballot box is simply too blunt a tool to ensure high-quality services.
The carrying out of high-quality, thoughtful inspection activity, with follow-up where services were found to be zero-rated or 'poor', played a significant part in driving up the quality of public service delivery.
I also remain bemused that respected colleagues in the local government sector do not even attempt to explore where regulation is not a burden, or even if it is a burden on a single organisation, where it might, nonetheless, be a component necessary for driving – or protecting – the overall quality of public services.
Even worse, we are regularly subject to the intellectually-feeble approach of telling us that council X spends £Ym a year on servicing regulation.
This is simply meaningless, unless it is spelt out as a proportion of its spend, but that is invariably not included. In any case, it seems to me perfectly reasonable that an organisation might spend, say, 1% of its revenue budget on servicing regulation. After all, we are spending public money.
I have also noted in the recent calls for sector-led improvement that inspection should not be the first reaction when a service is thought be struggling. Instead, a 'yellow card' approach should be taken, with the authority given the opportunity to seek support from within the sector, and inspection only used when that opportunity is not taken, or perhaps does not work.
I think this is the right approach, but I do have reservations.
It is self-evident that, in order for this to work, there needs to be, as a starting point, some evidence that a service is struggling. But, in the absence of inspection, and a cut down national indicator set, including the likely demise of the place survey, the question has to be, where will this evidence come from?
The suggestion seems to be that councils will publish their own performance data, in order to help make themselves accountable to local people. But there are at least three problems with relying on this.
The first is that, in the absence of a national indicator set, even where local authorities continue to have a well-developed local PI set which they regularly measure and publish in an easily-digestible form, the data may not be comparable across other local authorities, so working out who exactly is struggling will be difficult.
The second is that, even where councils want to take this approach, at a time of significant financial difficulty, one of the areas that councils will look to trim will be their corporate centres in preference to 'frontline' services, thus denuding the very resources needed to collect, collate, interpret and publish such data. And lastly, while in my view, nowadays, most leading councillors and senior officers do believe in proper performance management systems, some still do not.
Although the coalition government will exhort the need to publish local performance data, I simply don't see any legislation coming that will specify how many items or how often, and so such authorities, given the opportunity, will simply shed any performance management systems that they have built up, and so prevent any comparisons being made.
For the sector as a whole, we have already seen that the 'new' Government has something of a distrust of local government, bypassing it as part of the problem rather than trusting it as part of the solution.
Every time there is such a failure, this limited confidence in local government will deteriorate, resulting in either the return of more stringent regulatory regimes or, worse, the further by-passing and possible breaking up of local government as a key part of this country's machinery of government.
So, my challenge to the sector is to ensure that there are no such failures. And the only way to do that is to self-regulate rigorously, measure widely, compare regularly, and as a result, improve incessantly.
Freedom to lead ourselves cannot be allowed to become liberty to fail our service-users.
Abdool Kara is chief executive of
Swale DC