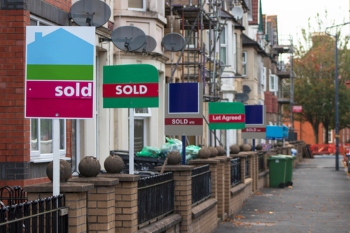 More than three-quarters of district councils have reported an increase in landlords selling up properties or converting their properties into Airbnb's.
A survey by the District Councils Network found this has caused a rise in housing waiting lists, with nearly half (48%) warning this is putting significant pressure on housing services.
This problem is particularly bad for councils in popular tourist areas, according to the survey.
One of these councils reported a 80% drop in the number of open market, long term rental accommodation available in their local authority area over the last three years.
'This survey reveals a perfect storm of problems creating a crisis in the private rented sector across the country,' said Cllr Sam Chapman-Allen, chair of the District Councils Network.
'Now the Government's Eviction Ban has ended, this is a problem that could get worse, with councils also seeing increase in the numbers of tenants needing housing support due to increased evictions due to rent arrears.'
Districts are calling on the Government to permanently lift housing benefit for tenants in private rented housing and increase investment in council housing.
Cllr David Renard, Local Government Association housing spokesperson, said: 'These findings are concerning and highlight the need to tackle our severe housing shortage by building more social housing, which are much more affordable than in the private rented sector.
'We have set out the case for building 100,000 social homes for rent each year, which would go a long way towards reducing council housing waiting lists.'