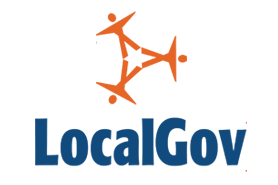 The Government recently conducted a second reading of the greatly anticipated Small Business, Enterprise and Employment Bill - an initiative which aims to reduce the pitfalls that can hinder a small business' capability to grow sustainably and compete.
But what does this Bill mean for contracting authorities (CAs)?
When it comes to supporting Small and Medium Enterprises (SMEs), there is a certain degree of responsibility that lies at CAs' doors and, with the organisational support of the procurer, there are many ways in which SMEs and local enterprises can be assisted.
One key consideration is, for instance, prompt payment from tier one organisations – a problem which has potential to be resolved via the Bill.
In order for local businesses to grow, they need to feel secure in being paid on time. Voluntary liquidation is all too common, and this must be resolved. For example, one in four SMEs admit that just £50,000 of unpaid invoices may result in bankruptcy – a figure that is easy to reach.
CAs must support small businesses through prompt payment procedures once work has been completed, while the procurer can regulate the flow and availability of work to begin with, CAs also need to go one step further and provide resources during the procurement process which allow SMEs to ask 'daft' questions, giving them as much support through the process as possible.
Having spoken to many SMEs about their experiences when attempting to procure work, it is clear that they often don't feel supported enough in their efforts to gain new contracts while busy carrying out existing projects, and continuing to balance their books.
Ultimately, CAs can ease the pressure on SMEs with relatively little more effort. For example, when a CA provides the opportunity which allow SMEs to bid for new work, it is the role of the CA to ensure all information given regarding the contract is clear and succinct.
We have also been informed through our research that SMEs would benefit from a more streamlined process, which could allow their live work to run smoothly alongside procurement of new projects. Simpler PQQ and ITT documentation would be a good start.
Whatever the final decision, there's no doubt that the Bill provides the ideal opportunity to address some of these issues and protect our SMEs. Meanwhile there is nothing stopping CAs doing right by SMEs ahead of this bill, so let's see some independent action. Large companies must clarify their payment terms immediately and plainly, whilst CAs should provide support and assistance to the businesses that need it most for the benefit of the construction industry as a whole.
Mike Brogan is chief executive of Re:allies and Procure Plus.