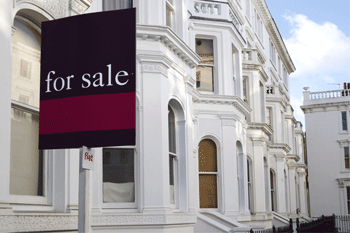 County council leaders have warned that the 'affordability crisis' has hit shires as figures reveal that rural house prices are now 10 times higher than average annual earnings.
Analysis from the County Councils Network (CCN) shows that in some shire counties the average house price was 14.5 times higher than average annual wages in December 2018. The national average is 8.2.
Based on last week's Housing Price Index, the analysis found that property prices in England's largest cities and towns are six times annual wages – far less than the county average.
The average house price in the country's 27 counties is £100,000 more than in urban areas outside of the capital.
County council leaders argue that a 'fragmented' planning system is partly responsible for high house prices.
In 27 'two-tier' shire areas, smaller district councils are responsible for planning and housing, but the county council in each of those areas is responsible for the infrastructure for these developments.
The 'affordability crisis' in the shires is also the result of annual wages that are £1,700 lower in counties than the national average, and it is compounded by a lack of properly-financed infrastructure for development.
'We have long been concerned that house prices in county areas are becoming increasingly unaffordable, with millions of young people locked out of home ownership and the situation rapidly worsening,' said Cllr Philip Atkins, CCN spokesman for housing, planning, and infrastructure, and leader of Staffordshire County Council.
'Building a variety of homes, more quickly, with the right infrastructure to support development will help ease the affordability crisis that is spreading from London.
'The Government's drive to tackle this issue is welcome but planning reforms to date do not go far enough – bolder change is needed to deliver the homes the country desperately needs.'
Cllr Atkins called for a 'move towards strategic planning on a county scale'.
'To that end, we recommend that rural areas have the same planning powers that are currently only on offer to urban metro mayors, such as allowing them to prepare their own strategic plans, to help deliver more houses in England's counties,' he said.
'At the same time, we would encourage more 'Housing Deals' outside of city areas. A closer alignment of planning and co-ordinated infrastructure provision across a county-wide geography will enable us to overcome the current fragmented approach to the planning system and build more homes and genuinely sustainable communities.'