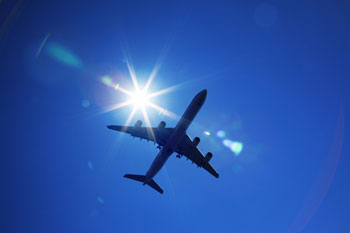 A group of London councils have formally notified the secretary of state for transport that they will be seeking a judicial review of the Government's decision to support the third Heathrow runway.
The London boroughs are challenging Whitehall's decision to give policy support for the controversial expansion of the airport because of concerns the scheme will have a negative impact on air quality.
They argue the Government's position, published as the Airports National Policy Statement, has 'misunderstood and misapplied' the law on air quality.
The local authorities, whose legal challenge has the backing of the mayor of London and Greenpeace, will also argue the Government has failed to properly deal with the noise consequences and surface access impacts.
They argue the runway will have 'unacceptable effects' on the transport network and traffic pollution.
'We have given the Government numerous opportunities to address our concerns and answer our questions and they have demonstrably failed to do so,' said Cllr Ray Puddifoot, leader of Hillingdon Council.
'The Government has misunderstood and misapplied the law on air quality, despite having already lost recent legal challenges on this issue.
'The evidence of unacceptable damage to the environment and the health and wellbeing of many thousands of people is untenable in both law and common sense.'
The London Assembly has also announced it will 'thoroughly scrutinise' the decision to build a third runway at Heathrow Airport.
Re-stating its long standing and cross-party opposition to a third runway, the Assembly passed a motion resolving 'to campaign to prevent its implementation.'
'We are nothing if our principle priority is not the health and well-being of Londoners and there is no doubt that the expansion of Heathrow would have a harmful impact on our city,' said Tony Arbour AM, who proposed the motion.
'The purpose of this motion is to ensure that the spectre of a third runway is raised on every possible occasion. The motion demonstrates that the assembly means business in stopping Heathrow expansion.'
A Department for Transport spokesperson said: 'As the secretary of state has made clear, we are confident in the decision-making process which led to designation of the Airports National Policy Statement, and stand ready to defend it robustly against legal challenge.'
The local authority group comprises the London boroughs of Hillingdon, Wandsworth, Richmond, Hammersmith & Fulham, and Windsor & Maidenhead Council.