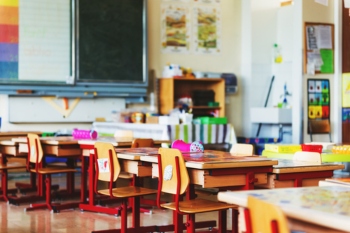 Councils have raised concerns over the return of primary school pupils to classrooms amid soaring COVID-19 infection rates.
Secondary schools are due to remain closed this week but Prime Minister Boris Johnson has insisted that primary schools are 'safe'.
However, Essex CC said its primary schools would remain closed to all but vulnerable children and those of key workers, and Brighton & Hove City Counil has advised its schools to do the same.
Birmingham, Liverpool, Newcastle and Wolverhampton city councils said they would back schools that decide not to reopen.
Wolverhampon's council leader Cllr Ian Brookfield said: 'We do not understand why protective measures fit for London and the South East are not being afforded to us in Wolverhampton when our rates are comparable. Why is it one rule for them and one rule for us?'
A number of London boroughs reacted angrily after the Government ordered schools to open in some areas while others were to remain closed.
Following a letter signed by council leaders and directors of children's services in the capital, the Department for Education applied the closure order to all London schools.
Kingston LBC's leader, Cllr Caroline Kerr, said: 'It never made sense that neighbouring boroughs were being instructed to have different arrangements despite having similar rates of infection.'
Kent CC, where schools in all but four districts have been ordered to remain closed, has asked for the same consistency to be applied.