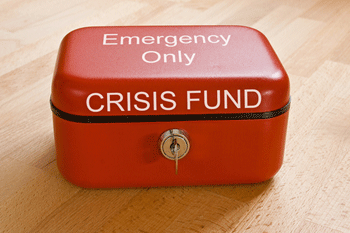 For many years local authority budgets have been under considerable stress. With central Government funding decreasing, many councils have been forced to make difficult decisions about where to allocate money and what services to keep and what they can justify getting rid of.
The Coronavirus crisis has only exacerbated these issues, with many councils having seen costs soar, while incomes have been severely reduced as less money has been coming in from business rates and council tax. The National Audit Office recently reported combined cost pressures and income losses (excluding tax losses) of £9.7bn, that equates to 17.6% of their total spend from the previous year. Additional Government funding has only met some of this shortfall.
Set against all these financial pressures is the inescapable issue that more and more people are facing financial hardship and turning to local services in need of help. Councils should be providing a safety net for these residents through Local Welfare Assistance Schemes (LWAS).
Local welfare assistance schemes were established by local authorities in England in 2013, after the Government abolished most of the centrally-run Discretionary Social Fund. Local welfare is not a replacement for a strong national social security system, but it can complement it, to provide additional support in times of crisis.
These schemes should offer a solution to families and individuals who are experiencing a one-off money crisis and cannot cover their bills. This could be due to a number of reasons, such as job loss, ill health or a household emergency like flooding or fire. Support varies widely, but can take the form of a one-off cash grant, food, utility bill or shopping vouchers or even white goods, if needed. When these schemes are effective, they can also help tackle the underlying causes of financial crisis, offering services such as debt advice and income maximisation support.
Sadly though with council budgets so stretched and there being no legal obligation for councils to provide this support, many have cut spending and some have abolished schemes altogether. This leaves far too many families with nowhere to turn, as they are forced to choose between feeding their children or heating their homes, an impossible situation.
In the last year, however, we are pleased that the Government has acknowledged the value of local welfare schemes. They have invested a combined total of £291.1m in local welfare through the pandemic – first with a £63m grant in May 2020, then a further £170m in November 2020, finally £59.1m of top-up funding was provided to help families feed their children during the Easter holidays.
This additional funding has been shared out amongst local councils and we know it has had a huge impact – acting as a lifeline for many families during these challenging times. We found many councils used the investment to provide food vouchers to families during lockdown and enable parents to feed their children over school holidays. The money was also invested in welfare schemes, with many councils able to increase awards sizes and widen the eligibly criteria – meaning more people got help.
But this money is about to run out, the latest investment must be spent by 16 April and after that no further dedicated funding has been made available for 2021-22 council budgets. We fear this will mean many councils will once again be unable to fund schemes or help those in crisis. With levels of need unlikely to decline any time soon this will in turn push more people into poverty, hardship and debt.
Things must change. Local welfare schemes must be recognised as a valuable part of the social security system, and we are glad that there is a broad consensus emerging across local government around this view. However, this view needs to be shared by central Government and so councils must do what they can to encourage the Chancellor to provide long-term and sustainable funding.
Toby North works for The Children's Society.