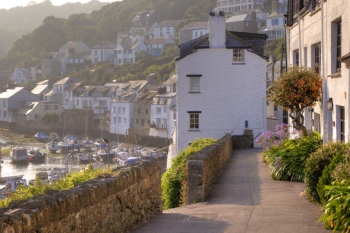 Councils are missing out on £110m a year in council tax income due to a loophole in the business rates system, new research has shown.
Colliers warns property owners that rent their homes as holiday lets for 140 days of the year can elect to pay business rates rather than council tax. However, they can claim for relief of up to 100% depending on the rateable value.
Its research found there are over 73,000 holiday let properties across England and Wales that are eligible for 100% business rates relief, amounting to around £110m a year in lost council tax revenues.
Cornwall is the area most affected by this with 10,701 holiday let properties that do not pay either business rates or council tax, depriving the council of £18m extra income every year.
John Webber, head of business rates at Colliers, said: 'Given the pressure on local authority finances, we find it incongruous that this loop hole has not been closed and it is unfair that the local tax burden remains weighed onto local residents or other types of businesses that are struggling to pay their bills.
'We want to make it clear we don't blame the homeowners that take advantage of this tax break through making their properties available to let- this could be considered sensible tax planning. However we do blame the Government for over-seeing this mess which inevitably leads to friction in many coastal resorts.'