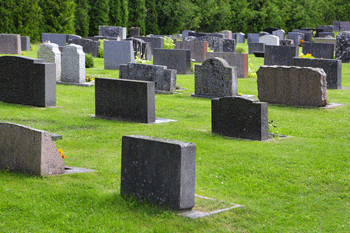 The cost to councils of a rising number of 'paupers' funerals' has shot up almost 30% in the past four years and now stands at a total of £1.7m, according to new research.
The number of the funerals has risen by 11%, a Freedom of Information request by BBC Local Radio revealed.
Public health funerals, as they are known, are carried out by local authorities for people who die alone or do not have relatives who can pay.
It is thought the increases may be due to people living longer and dying alone and a rise in the cost of traditional funerals which makes them unaffordable to some families.
The research found that the north-west England has the greatest number of public health funerals, followed by London.
The biggest cost increase was in south-west England, where public health funerals cost councils 39% more now than they did four years ago.
Councillor Izzi Seccombe, of the LGA's community wellbeing board, said: 'It is a sad fact that there are thousands of people across the country with no family or friends to arrange, attend or pay for their funeral. Nobody should find themselves in that position.'
She said public health funerals were a last resort as many people on low incomes were entitled to a social fund funeral.