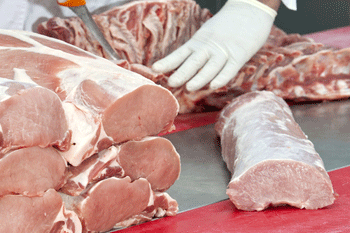 Welsh councils have warned that handing over the regulation of food safety to producers would put the public at risk.
The Welsh Local Government Association (WLGA) said it was 'appalled' by the proposed reforms to how food safety is regulated and inspected.
WLGA Spokesperson for Regulatory Services, cllr Neil Moore, argued consumers were still reeling from the horsemeat scandal, which had highlighted how some unscrupulous businesses had put profit before food quality.
He said: 'In Wales we remain in the shadow of an E-coli outbreak which tragically resulted in a death. Local government is committed to seeking to avoid any reoccurrence of this. Can self-regulation of something so important as the food we put into our bodies be trusted?
'These proposals are at best a gamble. In a global supply chain the food industry lobbies vigorously for a "light touch" regulatory system. We recognise that testing, tracking and tracing ingredients comes at a cost. But not testing them will cost society more.'
The WLGA is calling on the Food Standards Agency to abandon the plans and keep the independent enforcement regime in place.
'We strongly contend that the public do not deserve a weakened and diminished investigatory regime, but instead would expect an improved system of assurance in food, based upon the independence and professionalism of Environmental Health and Trading Standards Officers,' added cllr Moore.