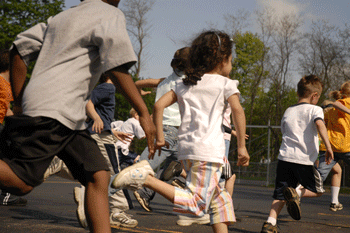 Local authorities have been accused of not acting quickly enough to shut down illegal schools, by the schools watchdog.
Ofsted has written to the secretary of state for education, Nicky Morgan, stating it has identified 15 illegal schools operating without the knowledge or consent of the local council in the past year.
It warns that these schools have been teaching more than 800 pupils, often in squalid or unsafe conditions.
The letter states that these 'schools' have been using the freedom given to genuine home educators to provide a cover for their activities, and urges the Government to use the 'full force of the law' to take action against them.
The letter read: 'Local authorities are not acting swiftly enough to identify unregistered provision and ensure that all children and young people are kept safe.'
It goes on to argue that many local authority officers are using bureaucracy, legislation of a lack of resources as an 'excuse' not to tackle the problem.