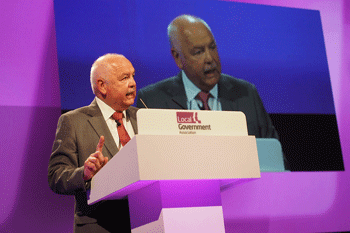 Around 500,000 community volunteers should benefit from a 'community contribution discount' and see 10% council tax cut – council chiefs claim.
Proposals put forward by the Local Government Association (LGA) would allow councils across the country to roll out a national discount to those who donate their time to help run local services such as libraries and leisure centres.
According to the LGA, a £50m start-up fund could help half a million volunteers and encourage new volunteers to step forward, as well as save the public purse millions of pounds.
Specifically targeted at those who demonstrate a long-term commitment to improving life in their local area, the scheme follows calls from the LGA for Government to fully fund council tax support to protect discounts for those on low incomes.
LGA chair Cllr David Sparks said: 'We need to do more to recognise and encourage people who give up their spare time for the good of their community. In some parts of the country, those who volunteer already receive a small discount. But with the huge cuts to local government budgets, it is an offer than many councils can't afford to make.
'A community contribution discount would not only recognise the fantastic work volunteers do, but could help save the public purse many millions more than it costs. It can help raise the profile of volunteering and encourage a new generation of volunteers to step up.
'Services run by councils help bind our communities together but growing populations and falling budgets mean that in the 21st century our role will be as much about helping people to help themselves.'