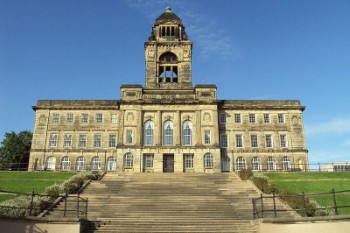 Wirral Council has announced its intention to acquire a number of strategic sites and buildings to 'turbo-charge' the work of a new joint venture business, the Wirral Growth Company.
The north west of England council told MIPIM 2017 that it was close to concluding two acquisitions in central Birkenhead totalling 200,000 sq ft and says a further four are under negotiation.
These will be invested into the joint venture company in order to regenerate parts of the borough.
'The council has very ambitious plans for the borough and Birkenhead town centre in particular,' said chief executive Eric Robinson.
'The council has agreed the terms for two major land and property deals which are expected to be completed within the next few weeks.'
'We are demonstrating we're prepared to act decisively to bring our regeneration masterplan to life and exploit the market's appetite for investing in Wirral,' Mr Robinson continued.
'We are investing significant assets in to Wirral Growth Company so it can hit the ground running with project that provide jobs, regeneration and training opportunities for our residents.'
The north western borough was recently voted the third happiest place in Britain by the Right Move website and the Post Office has said it is the most desirable postcode.
However, it has suffered from underexposure - a fact, Mr Robinson explains, that has proved challenging in terms of development.
The decision to set up the over £1bn joint venture company was taken at last year's MIPIM. Since then the council has 'honed' their offer, Mr Robinson says, and has had 'competitive dialogue' with a number of bidders.
It will be a 50:50 partnership with a private sector partner - to be announced in January - where the council will provide land and its partner will provide the necessary funding. The returns will then be split 50:50.
Wirral has a 'great deal of land but not a lot of money', Mr Robinson told LocalGov, and investors have 'a lot of money but not a lot of land': 'If we could put those things together we have an opportunity to develop and regenerate a range of areas in Wirral.'
Mr Robinson emphasises that the 'primary purpose' of the council's decision to create a joint venture is to provide better housing for their population and jobs. The areas in the Wirral Growth Company will be mostly residential, but some will be used for industrial development as well.
Joint ventures have caused some controversy in the past. However, Mr Robinson assures LocalGov that Wirral Council has learnt from the experiences of others.
'This is a path that other councils across the country and internationally have entered into so we've learnt a lot from them about what mistakes not to make and how to do it the right way,' he says.
'We're confident that the governance arrangements will be fit for purpose in that respect and we want this to be a real success.'
The exact ratio of the types of housing that will be built is yet to be decided. But Mr Robinson says the borough needs every type of housing. 'This is very much about a balanced housing offer rather than looking at specific segments to focus on,' he explains.