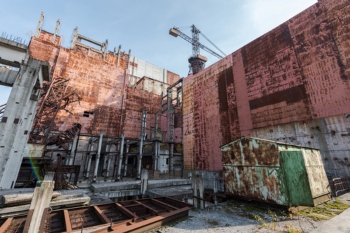 Within days of the UK heading into lockdown, we'd been inundated with questions from a large number of our local authority clients about what this would all mean for their construction projects.
As the weeks go by and even as some sites that initially pulled down the shutters start to re-open, there remain concerns about the inevitable delays that have ensued.
While the Government did its best to encourage sites to remain operational, with industry bodies rapidly producing detailed guidance on how to do so within social distancing guidelines, even at those sites that remained open work has largely slowed down.
A reduction in public transport has affected the ability of workers to make it to sites, while materials supply shortages have become acute in many areas as the lockdown has forced manufacturers in the construction supply chain to halt production lines.
Though we faced a huge volume of questions, the content of each was broadly similar: 'our project is going to overrun so who does the liability sit with and do we need to amend our NEC contract (through the addition of what's known as a 'Z Clause') to deal specifically with Covid-19's impact?'
Broadly speaking, NEC contracts already have all the answers to these questions, or rather, the mechanisms that allow clients and contractors to resolve issues created by unforeseen events.
Unlike other forms of contracts, which many local authorities will have been familiar with in the past, NEC contracts don't attempt to lay down respective liabilities for each party in every circumstance.
Instead, NEC contracts place collaboration at the centre of how contracts are managed while a project is on-going and the unforeseen occurs. Both parties are given a framework under which they can come together to agree a way forward on potentially thorny issues like cost increases, bonuses and or penalties.
This is designed to avoid arguments ending up in the courts. While undesirable at the best of times, unless you're a lawyer of course, this is especially concerning at a time when all sides will want to see construction back on its feet as soon as possible.
It means we don't need to create additional Z Clauses, which is a relief if you think about it because trying to create something specific to deal with the impact of Covid-19 would be a difficult task when none of us really know how long its impacts may persist for.
With construction continuing to operate in England, Wales and Northern Ireland following Government guidelines, then neither party can point to legislation preventing work continuing being an event outside of their control.
The starting position, then, is a question of who blinks first. If a contractor takes the unilateral decision to shut up shop, then the liability may rest with them. If the client makes the decision to temporarily halt its projects, then they could be.
These are the two extremes but in both scenarios the NEC contract dictates that client and contractor comes together and works out renewed terms. The detail lies in the NEC's Clause 60.1
This clause exists specifically to deal with unforeseen events and advises both parties to engage as early as possible to reach a joint decision on how to deal with the inevitable fallout.
Under most circumstances we believe that Covid-19 would be classified under Clause 60.1(19), as an event which stops the contractor from completing the works either in total or by the planned completion date.
This would still have to 'pass' the criteria identified in Clause 61.4, which includes not being the fault of a contractor. In the case of Covid-19 this could include taking insufficient protective measures under a contract entered into after the extent of the virus had become known, for example.
Local authorities should also pay attention to Clause 19. This requires the contract's project manager to give an instruction as to how an event which stops the contractor completing the works is one that neither party could prevent and an experienced contractor would have judged to have had such a small chance of occurring that it would have been unreasonable for it to have been allowed for.
What sometimes spooks people is that in following Clause 19 some something called an 'early warning notice' is issued. The semantics here can make clients fear the worse but really it's a prompt designed to get the dialogue established under 60.1.
Included in many contracts are bonuses or penalties for meeting specific KPIs, usually around cost or delivery time. Clearly, both are likely to be affected by Covid-19.
Again, we can rely on Clause 60.1, which obliges both sides to renegotiate terms. This applies to both Option A contracts – a fixed lump sum and delivery dates – and Option C – target costs and estimate delivery.
NEC contracts are a great innovation because they are as close to plain English as most legal documents will get. And the built-in mechanisms like Clause 60.1 provide a framework to resolve issues created by (what we sincerely hope) are freak, unforeseen events like Covid-19.
But it still takes collaboration to sort things and so engaging in a constructive dialogue sooner rather than later is key to avoiding the blame game and projects moving from construction sites to courtrooms.
Adrian Hill is director of operations at Scape Group