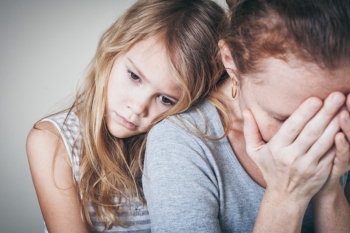 Campaigners have warned over 1.5 million people are living in overcrowded social homes, an increase of 44% in the past five years.
New research from Shelter found levels of overcrowding are the worst on record, with one in six residents now living in an overcrowded home.
The homeless charity said 192,000 more children are growing up in overcrowded social homes than five years ago, an increase of 36%.
'The devastating level of overcrowding in social housing is scandalous,' said Polly Neate, chief executive of Shelter. 'Years of failure to build social homes mean there are too many people chasing too few homes. Families are literally living on top of each other – something you would expect to see in the Victorian era, not the 21st century.
'The pandemic has left many of us feeling trapped, but for those crammed into homes too small, it's been a nightmare. Overcrowding puts a strain on every aspect of family life. We've got parents sleeping on sofas, siblings all sharing one bed, and babies who don't have the space to crawl.'
The charity is calling on the Government to build 90,000 new social homes a year to combat overcrowding and end the housing emergency.