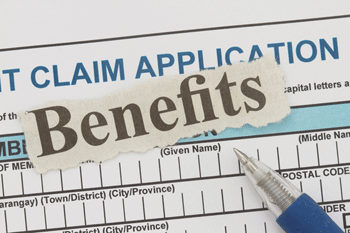 New research has revealed that COVID-19 benefit claimants are seen as much more deserving of welfare support than pre-pandemic claimants.
A new report by Welfare at a (Social) Distance, a national research project funded by the Economic and Social Research Council (ESRC) as part of UK Research and Innovation's rapid response to COVID-19, has compared attitudes towards pre-pandemic and pandemic welfare claimants.
The report found that the two lockdowns prompted small increases in pro-welfare attitudes. However, attitudes rebounded quickly, and by April this year, they were barely different from what they had been prior to the pandemic.
Using data from a survey of the general public, the Solidarity in a Crisis report shows that this can be explained by 'COVID exceptionalism', where COVID claimants are mentally bracketed from existing claimants.
The researchers found that COVID claimants were considered much more likely to be genuinely in need and deserving than pre-pandemic claimants, and much less likely to be at fault for being unemployed.
When asked to describe any differences between COVID and pre-COVID claimants in their own words, respondents characterized COVID claimants as people who had 'established careers' and who 'wanted to work' but were unable to due to the pandemic.
Support for more generous benefits is stronger if it is framed as COVID-related, e.g. the £20 Universal Credit uplift, the study found. The researchers concluded that COVID-19 has not automatically changed welfare attitudes, but it has created a space where politicians can potentially talk about a more generous benefits system.
Dr Ben Baumberg Geiger, joint project lead and reader at the University of Kent, commented: 'It would be easy to conclude that despite COVID-19, the public has little appetite for a more generous welfare system – but this would be wrong.
'Before the pandemic, attitudes had become more pro-welfare than the UK has seen in 20-30 years, and support for more generous benefits is even higher if this is linked to COVID-19. Public attitudes depend on how politicians talk about welfare, which means that the impact of COVID-19 on welfare attitudes and policies is all to play for.'