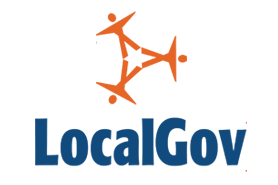 At the end of last month, housing, local government and political figures from across the UK gathered at Manchester Central to attend the CIH Housing conference 2015.
Following the shock election outcome, the conference couldn't have come at a more important time. Boasting a schedule of masterclasses, lectures and debates, the event was a welcome opportunity to discuss what the new political outlook holds for UK housing, and what the Conservative government might come to expect from the sector.
Day one focused on the theme of affordable housing and the property shortage currently facing the UK. A masterclass titled 'unlocking global growth through affordable housing' saw prominent figures from the Royal Institute of Chartered Surveyors (RICS) and Centre for Cities discuss how affordable housing can promote a successful city and drive economic growth. The panel explained how building reasonably priced homes can support job creation and ensure the UK's economic hubs can access the talent required.
A primary theme throughout day two of the event was inequality. The social housing sector is becoming further involved in improving the number of jobs available in local areas and increasing opportunities in training. To ensure the sector's role continues, a panel discussed the housing market's role in improving the lives of its residents and supporting them into training and work placements.
Following these talks, the conference attendees heard from the former deputy for Communities and Local Government permanent secretary, Lord Robert Kerslake, and former Labour party politician and mayor for Newham, Sir Robin Wales. The industry leaders debated the new programme for housing from the Government and gave their thoughts on how effectively the Conservatives will deliver the urgently needed solutions to the housing shortage.
Other key themes from CIH explored the issue of housing an aging population and strain this is putting on the younger generations, zero hours contracts and the pressure the skills gap is putting on the construction and housing markets and how the sector can work to abolish the connection between poor housing and poor health.
For the housing and local government sectors, CIH 2015 was a great chance to come together and create a market led plan to overcome the issues highlighted. Looking at the themes covered throughout the conference, it's clear that industry leaders are becoming increasingly worried about the housing shortage and are looking to Government for an explanation as to how they plan to tackle the lack of properties across the UK.
Mike Brogan is from Re:allies.