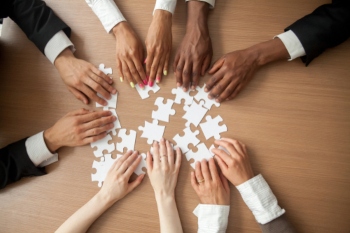 With little time and understaffing, for many councils the production of a business case is a perfect example of one of the necessary evils in the world. There is no arguing that delivering a business case is often a protracted process and one that diverts the attention of a whole team from their everyday business, supported by advisors who create a long, technical document that can take months or even years to complete. However, businesses cases provide decision makers and the public with evidence driven and transparent justification for undertaking a project. By evaluating the benefits, costs and risks of a project, business cases also support accountability with a suite of metrics to measure success by.
For those in local government, the need to develop a business case to underpin a project decision or justify service transformation is a fact of life. It's a process that should be valued and regarded as essential, which is why it is important to get it right and can mean getting outside assistance to deliver. Business case development can and should be so much more than a means to an end. The process can be hugely beneficial to organisational growth and the development of strong working relationships, especially where external partners are engaged.
There are three key reasons why we defend the need and value of a good business case that goes beyond the well-rehearsed and obvious arguments of strategic alignment, affordability, deliverability and having an acceptable cost/benefit ratio.
These are:
1. The discipline of reviewing the ongoing need for the investment/change. There is no point in investing in a project or programme that provides a solution to a problem that no longer exists. Problems can radically alter in shape and scale over time or be superseded by events and business case owners must be prepared that some will fail to pass the threshold. It is better to invest in systematic and rigorous reflection on the objectives than to stubbornly pursue a white elephant.
2. It recognises that good decisions can only be made with good data. Data used to underpin decision making must be complete, consistent, accurate, timely and valid. Following a structure offered by a recognised methodology (such as the Better Business Case guidance) helps to ensure that nothing is missed and that the right sources are drawn upon- informing a clear view of the benefits and costs of different options.
3. It creates a mechanism for ensuring that the right people are engaged, at the right time. Assessing needs, testing the appetite for change, exploring potential solutions, appraising benefits, rating different options and considering delivery capability - stakeholders contribute to numerous facets of the case and are drawn into the exercise. And the value of this can stretch far beyond submission and approval- it establishes ownership of the process and outcomes, reigniting or creating new collaborations and deepening trust within longer-term relationships.
To realise the full value of the creation of a business case in this way, requires going beyond a tick against each and every item on a checklist.
Our experience shows that you need:
• Clear leadership with a committed team - a strong leader who knows where to go to get answers (and decisions) is vital. They also need to inspire, motivate and generate the energy and focus on the prize to get everyone through the hard days.
• A disciplined approach to content creation - a lot of detail is needed from many different sources- being able to manage this and keep track of progress is vital.
• A business case that is proportionate in scale to the size of the ask. The content of most cases will require tailoring to fit. A perfectly produced case offering more detail and analysis than is needed is not good value for money and will frustrate stakeholders and partners.
• A sensible approach to articulating expected benefits. The case can, and will, be quickly discredited if suggested gains are too ambitious or unrealistic.
• A designated author who can write in plain English and understands every element of the case. It should be a cohesive, readable and compelling document. Given the size of the potential readership it must be a document of high quality and reflect the values and standards by which the organisation would like to be known.
Business cases - a necessary evil? They can be so much more than a hurdle to jump. Get the process right and their creation can be energising experience that sets a good foundation for delivery and implementation, bolstering working relationships and helping to build trust.
And, if any change or transformation is to be successful, it will come down to the collective confidence that the right decisions have been made and that investment objectives will be accomplished. In the local government sector, this should translate to better value for the communities served by the organisation and more bang for the taxpayer's buck- an aspiration that must always be our north star.
Karen Smith is associate director for healthcare strategy and planning at ETL