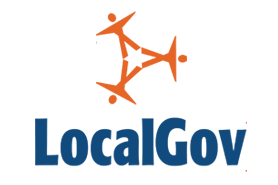 Kingston RLBC is seeking to overturn the Greenwich Judgenment which currently prohibits councils from turning away school children who live outside the authorities boundary.


The Borough has made the proposal to the Local Government Association as part of a submission under the Sustainable Communities Act and could significantly change national law on school admissions policy.
The Greenwich Judgement, a 1989 ruling from the House of Lords, prevents council-run schools from denying places to children solely because they are from other boroughs.
Kingston has an influx of children from outside the borough trying to get into its schools - up to a third of intake at the most popular schools comes from outside the borough.
Kingston was one of 85 local authorities who signed up to use the Sutainable Communities Act's powers last year and has since been accepting ideas from residents, charities and community groups both online and from public meetings.
Leader of Kingston,
Derek Osbourne
said: 'Central government has a strangle-hold over the Council's ability to guarantee school places for children who live in the borough.
'Whilst I am worried that the complexity of the submission's process will filter out the most important, radical suggestions – such as the overhaul of the Greenwich Judgement – the Sustainable Community Act is too good an opportunity to miss for bringing local concerns to national attention.'
The Council's cabinet agreed on three proposals to go forward to the LGA:
* That the Government overturn the Greenwich Judgement, thus allowing 'local school places for local children'.

* That the Royal Borough of Kingston should be able to keep a proportion of the business rates collected which would be ring-fenced for investment in programmes that contributed to local economic and social sustainability.

* That the Government introduce additional licensing conditions for puppy vendors which will enable Local Authorities to enforce a ban on dogs imported from puppy farms and which will improve the welfare standards in pet shops.