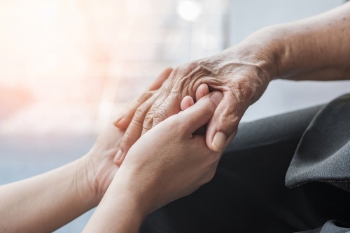 Direct payments for adult social care in Wales help residents maintain their independence but implementation is inconsistent, auditors say.
Direct payments are an alternative to local-authority-arranged care or support and can be used to provide help for day-to-day things such as dressing and cooking and social activities.
In 2020-21, social service authorities spent £2.29bn on all social services. Nearly £80m (3.5%) of this was spent on direct payments for adults.
A new report from Audit Wales praised the support direct payments provide but warned that they are managed inconsistently from council to council. It also said it is difficult to demonstrate payments are value for money.
'Direct payments can make an important contribution to meeting an individual's care and support needs and they are highly valued by service users and carers,' said Auditor General, Adrian Crompton.
'The Welsh government and local authorities need to work together to address weakness in the management and evaluation of performance, which currently means it is not possible to judge how well local authorities are performing and whether direct payments represent value for money compared with other forms of social care.
'There is also a need to address the "post-code lottery" where local authorities are using them differently across Wales, to ensure people are treated fairly and equally.'