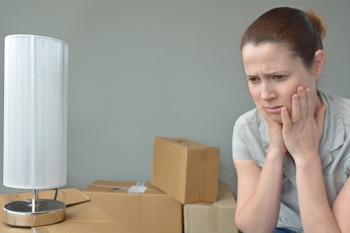 Ending unfair evictions could save councils £161m a year and reduce homelessness by 9%, according to new analysis.
A new report from Generation Rent shows that since April 2018, 68,430 households faced homelessness after their landlord evicted them in retaliation for a complaint or to sell or re-let the property.
It estimates that in 2019-20, unfair evictions cost councils more than £161m due to the cost of placing households in temporary accommodation or responding to homelessness cases.
The report - A safe place to call home: Ending unfair evictions & reforming renting - sets out five reforms to end unfair evictions, reducing homelessness by 9% per year. This includes providing compensation for a blameless move, no mandatory eviction for people in rent debt and open ended tenancies.
Alicia Kennedy, director of Generation Rent, said: 'The Government's commitment to abolishing Section 21 means that landlords will no longer be able to evict tenants just for requesting repairs or on other spurious grounds. But without further protections tenants could still face hardship and homelessness if their landlord decides to sell up.
'It cannot be right for a housing provider to leave their customer in the lurch and expect tenants and taxpayers to pick up the bill. Renters can never enjoy a stable life if they can have the rug pulled from under them, so the Government's reforms must make sure renters get proper support during unwanted moves.'