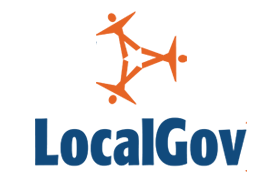 Beleaguered Surrey CC has found a new chief executive from interim Michael Frater.

David McNulty, currently chief executive of
Trafford MBC
, has been appointed, subject to the ratification of full council, The MJ has learned.
The former teacher earned his reputation as deputy director of education at
Blackburn with Darwen
, before heading up the education department at Walsall, where he worked with former chief executive, Annie Shepperd.
Mr McNulty took over at Trafford in 2005, when he moved the council from a 'poor' CPA rating to a three-star authority. He described his new role as an 'excellent opportunity' and told The MJ: 'I'm determined to make Surrey CC a council which Surrey residents can be proud of.'
Interim chief executive, Michael Frater, told The MJ that Mr McNulty was a 'terrific appointment.'
'He was the best candidate in a really strong shortlist.'
Currently the worst-rated county, Surrey suffered a further blow this week when it was refused permission to challenge
Ofsted
through the courts over its children's services rating.
Surrey took its case to the High Courts to seek permission for a judicial review (see The MJ, 26 February).
The council issued a statement saying: 'In the light of this judgement, it was decided
not to pursue the matter further.'
A spokeswoman for the inspectorate said: 'Ofsted believed all along that this action was without merit. We conduct all of our work with the utmost rigour, and we are pleased at this outcome.'
The court ruled Ofsted had taken into account that there had been some improvements made, but 'concluded, overall, that these were not sufficiently widespread or relevant as to bring the claimant [Surrey] into the 'adequate' category.