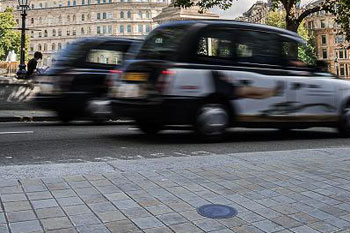 Nineteen councils will share £4m funding to deliver tech projects that cut congestion and improve parking in city centres.
The money will be used to create innovations such as apps to notify motorists of traffic jams, free parking spaces, and when electric car charging points are available.
Roads minister Andrew Jones, said: 'I congratulate today's winners for coming up with cutting-edge, innovative ideas that will transform journeys for passengers and motorists across the country.
'Technology is rapidly evolving and this important work shows that if we get it right, it can cut congestion, speed up journeys, clean up the environment, and improve accessibility.'
The councils will receive between £50,000 and £300,000 each to develop their ideas.