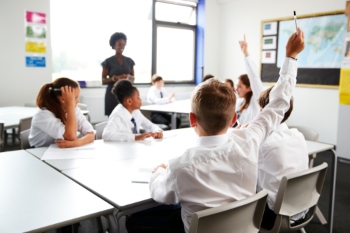 The Government has announced a major review into the support offered to children and young people with special educational needs and disabilities (SEND).
The review - which follows a £700m funding boost in this week's Spending Round - aims to end the 'postcode lottery' of provision and improve the way families are supported.
It will examine how the system has evolved since the launch of Education Health and Care plans in 2014 and explore the role of health care in SEND in collaboration with the Department of Health and Social Care.
Education secretary, Gavin Williamson, said: 'Our reforms in 2014 gave vital support to more children, but we know there have been problems in delivering the changes that we all want to see. So it's the right time to take stock of our system and make sure the excellence we want to see as a result of our changes is the norm for every child and their families.'
Council leaders welcomed the review highlighting the fact that since 2014, the number of children with Education, Health and Care plans has increased by nearly 50%.
Cllr James Jamieson, chairman of the Local Government Association, said: 'The extra £700m for SEND announced in the Spending Round is recognition of these pressures and will help councils in meeting demand for support next year, but we believe that system reform is necessary alongside additional funding.
'We are keen that this review also considers inclusion because we want to see all schools become more inclusive, so that more children with high needs can be appropriately supported in mainstream schools.'