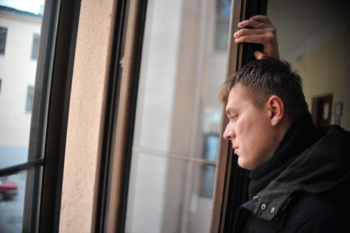 The Government has launched a £25m programme aimed at supporting suicide prevention efforts in local communities.
The programme, announced today by the Department for Health and Social Care, Public Health England (PHE) and NHS England, will run for three years and will focus on the areas with the highest level of need.
The aim is to roll the programme out to the whole country by 2021.
One person every 90 minutes dies by suicide in the UK and approximately two thirds of these are not in contact with mental health services.
The funding, which has been allocated to eight sustainability and transformation partnerships (STPs), will help to ensure people know confidential help is available within their community.
It will include targeted prevention campaigns for men; psychological support for people with financial difficulties; better care after discharge; and improved self-harm services for all ages.
'Every single suicide is a tragedy – which is why this funding is so vital,' said Jackie Doyle-Price, minister for mental health. 'Working with the Samaritans and others in high risk areas, we will make sure people get the care they need as early as possible, because that is what saves lives. 'All local areas are developing suicide prevention plans and this work will support our 'zero suicide' ambition in mental health inpatient units.' Ruth Sutherland, Samaritans chief executive officer, commented: 'Suicide is an urgent and complex issue with 3 times more people dying by suicide than in road accidents. 'We welcome these measures as an important first step, targeting those who are most at risk of taking their own life. 'We will continue to work with the government to help ensure its funding supports multi-agency working to achieve strong prevention measures in all local areas in order to reduce deaths by suicide.'