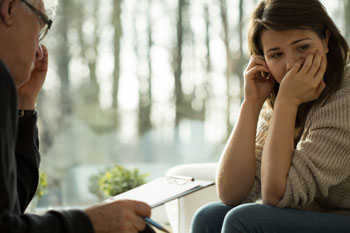 The Government today announced a £1m pilot scheme to help children in care get 'high quality' mental health assessments.
The Department for Education has awarded £240,000 to a group of organisations, led by the Anna Freud Centre, to deliver up to 10 local pilots over two years.
These pilots, which will also involve Action for Children, Child Outcomes Research Consortium, Research in Practice and NSPCC, will focus on ensuring looked after children will receive mental health assessments that are tailored to their individual needs.
The pilot areas will also benefit from a share of £650,000 to deliver the scheme.
Statistics show that 62% of looked after children are in care due to abuse or neglect, which can have a lasting impact on their mental health.
Currently half of all children in care meet the criteria for a possible mental health disorder, compared to one in ten children outside the care system.
'Children in care are some of the most vulnerable in society and have often experienced traumatic events, so it is vital they receive care and support that is tailored to their needs,' minister for children and families, Nadhim Zahawi.
'We want to improve support for every child in care and these pilots will help to provide high-quality mental health assessments when children enter the care system and make sure the right support is in place.'
A consortium led by SQW, an economic development and social research organisation has also been awarded £150,000 to carry out an independent evaluation to look at the effectiveness and impact of the pilots.